Netra Niramay Niketan (Eye Hospital)
To provide Vision to the under-privileged impaired people with high quality medical care, VMA has started Netra Niramay Niketan in 1994. This 100 bed hospital is equipped with equipments with modern technology and of the total 100 beds, 40 beds are allotted free of cost to provide medical care to poverty-stricken people. This hospital is run by service oriented eminent doctors and qualified and well trained para medical team. The hospital is well maintained with due care on its cleanliness and hygiene. It has a number of sub-speciality clinics specializing in Squint, Retina, Low Vision, Child Health Care, Glaucoma, Contact Lenses and Tele Oputhalulogy. This specialty hospital caters to the needs of the poor rural population of Indian States like West Bengal,Odhisa, Bihar, Jharkhand and Tripura and also to the neighboring countries like Bangladesh.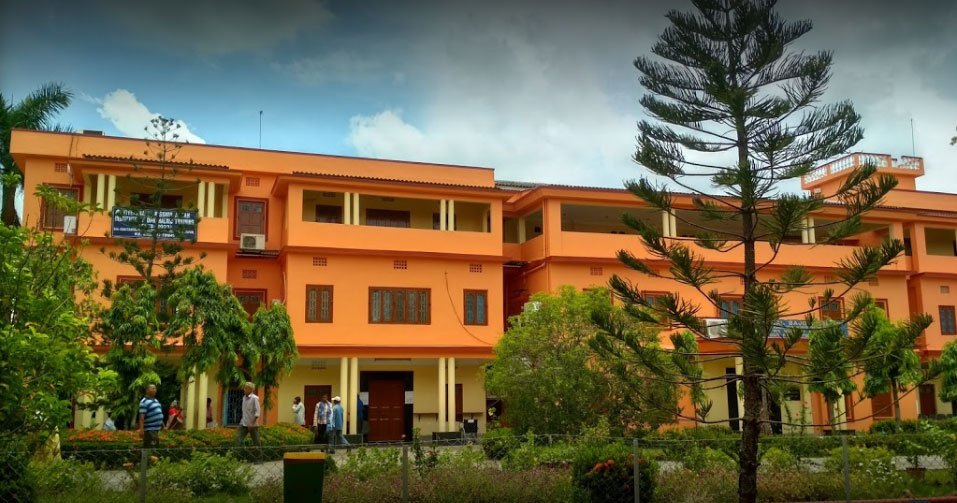 Screening Camps for poor patients are held throughout the year by the hospital and thus about 30,000 outpatients are treated. Besides this surgery for about 8,000 patients are done every year, free of cost, in the hospital.In its quest to impart improved quality treatment to the poor and needy patients, the hospital is regularly involved in surveys and case studies on eye care. Under the National Programme for Control of Blindness, Govt. of India, the hospital conducts blindness surveys in different states which help the Govt. of India to arrive at the statistical details of blind people in the Country and derive suitable plans for their well being.Some of the noteworthy research conducted by the hospital are on Childhood Blindness, Genetics of Albinism and low vision.Besides this, the hospital also conducts hands on training for ophthalmologists and paramedical staff from hospitals of different states in India and other countries and play a very keen role in the quality upgradation of the industry regularly.